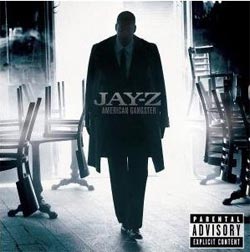 i got the new jay-z album "leak" from my usual source. i'm not blown away by it, but i must say, jigga man don't fail me when it comes to him spitting. i will definetly purchase the album when it drops.
"...this is not for commercial usage
please don't categorize this as music,
please don't compare me to other rappers
compare me to trappers
i'm more frank lucas than ludacris
and luda's my dude
i ain't trying to dis
like frank lucas is cool
but ain't trying to snitch..."