i woke up friday morning bright and early to a swollen ass lip! that's all i'll say about that shit, because i don't know what else to say about that shit. my lip just swole the fuck up! so, needless to say, my weekend was fucked up. i got into sfo bright and early on friday morning, and went straight to my son and my fiance. tired, in pain, and not very happy with the way my lip was looking, i decided to hideout. i thought it would get better in time for me to go see krish rock milk that night, but no dice. i saw the pics, and i've been hearing the stories all weekend -- i really missed out! bummed.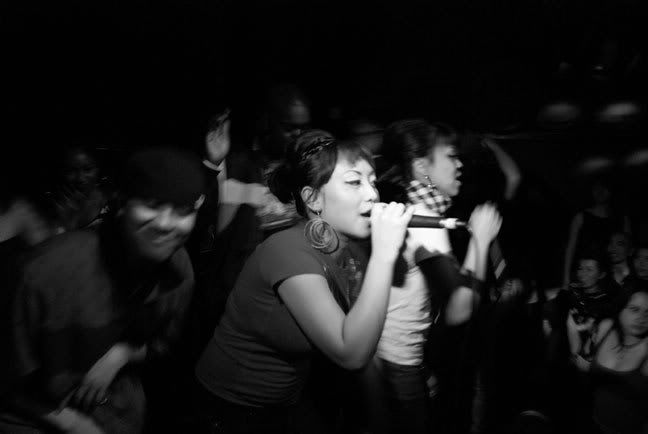 the bright side of it all is that i got to hang out with my boy after a week of separation.
the rest of the weekend was pretty much the same. i stayed indoors, going out only for food and air -- oh, and one trip to haight street to try and find those vans that i wrote about earlier. so, nothing to really write about.
the sean bell murderers being let off... i'll save that for the music. i hate to say i told you so... we need to take back our streets, ya'll!
speaking of fat lips, my man kj hit me to the recent news of the pharcyde's reunion for rock the bells.
the exact change tour is in full planning mode, so be on the lookout for that at the end of summer.
the homie do dat celebrated his birthday this past weekend -- happy birthday, my dude!!! see my man host hip hop in the park in berkeley on may 3rd. great lineup: clyde carson, mystic, kiwi and geo, fcc hip hop workshop, brown buffalo project and many more! wish i could be there.
saw this by mazzi from soul purpose. my culture is not a fad! i like that a lot.
may 1st, immigrant rights march! come march with me and kabataang maka-bayan! meet me here:
people's core, 1610 beverly blvd., los angeles, 90026
that's all i'm going to speak on right now. back to nursing my lip.