the homie patricio hit me up last week to be in this short film he was making for the l.a. film festival. it was a guerilla-style, 72-hour contest sponsored by canon, and the winner got a canon hd camera.
my first REAL acting gig. it helped that the guy who was playing my friend in the film was actually my best friend, phil! so, it worked out! we had fun doing it (except for the disgusting vanilla ice cream i had to keep eating and the asshole who owns deedee reese's).
last night was the premiere showing of all the films in the contest. it was a trip to see myself "acting" with my best friend. i'll post it up here when we get it back.
the audience voted, and patricio won! yes, that's right, pat won the contest! good job, brother!!! free music video, right?!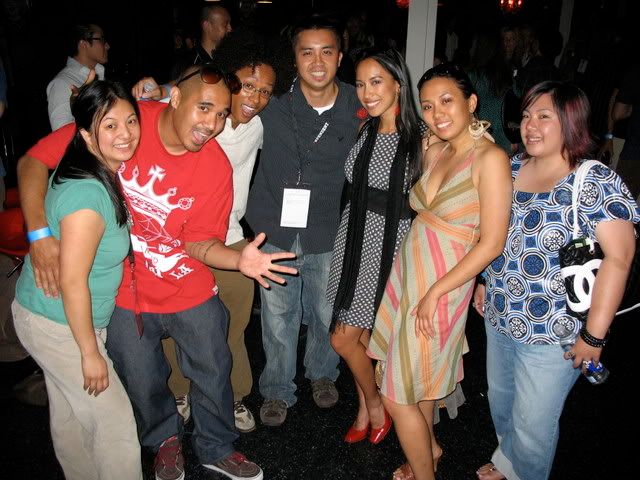 mel, me, phil, pat, cyn, kristine and patty (not pictured: aj, jose, james and mia)
after the screening we hung out and partied (i partied a little too much... eek) -- it was a lot of fun.
hmmmm... maybe i'll go into acting after this rap-thing is done..(?) ha, yeah right!