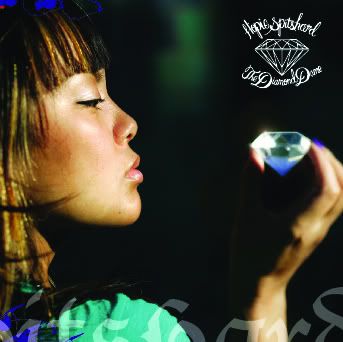 click the picture to get to her myspace
so, right now, i'm bumping the new hopie spitshard album, "diamond dame." this shit go! i'm very proud of my sister for accomplishing what every rapper out there is hoping to do -- drop an album. this album has a record for everybody, so i suggest everybody go out and get it!
my favorites right now are "supernova" and "trunk." that "trunk" shit knocks! big up to the homie six fingers on the boards!
support a sister!