what's up y'all?! had a really fun weekend (birthday weekend) -- i appreciate all the love! i'll blog about that later this week.
right now, i want to put some of y'all on to some new music!
1. my big brother kiwi just dropped this joint with two of the finest from the motherland, gloc 9 and francis m! peep it on his myspace page
(click the picture below)
!
2. my young brothers, bracy & i.d. just dropped an album, "step in the arena." now, admittedly, the young brothers ain't shot me an official copy, but i've heard numerous tracks loosely (we record in the same studio in oakland) and i must say -- these homies go in
(click the picture below)
!
3. i spoke about this one earlier -- ise lyfe! the challenge as a rapper (my challenge anyway) is making actual songs. there are far too many emcees out there who throw random 16-bar verses over beats, put a little hook in between and "BOOM" they got a song. ise lyfe's album is refreshing in that way, because i think he and nick james really set out to make complete songs. very musical album and the content is solid
(click the picture below)
.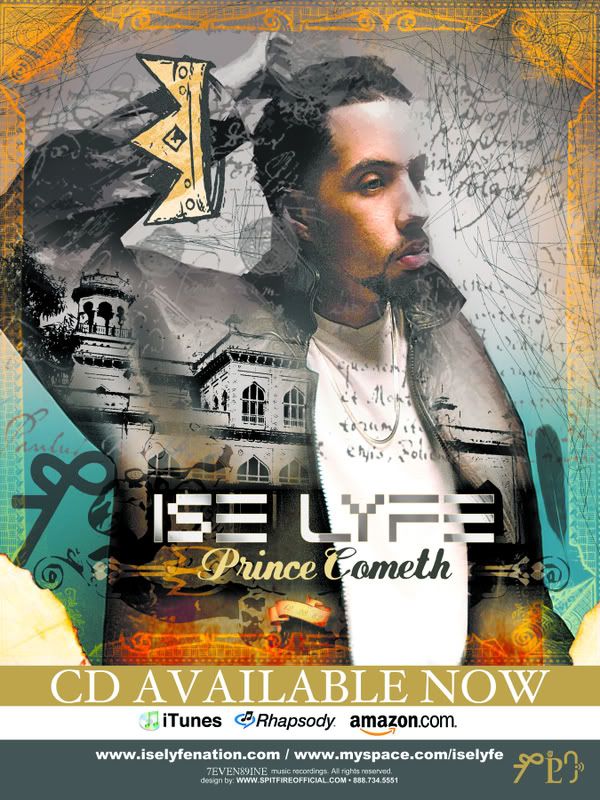 4. hopie spitshard. i wrote about this sister in an earlier blog. i read recently in xxl that the woman emcee was a "dying breed." hmmm... didn't like that. especially since i'm surrounded by some really strong women who make music -- (hopie, eyeasage, invicible, liberty, etc.).. the proof is in the pudding with the "diamond dame." peep it
(click the picture below)
.
5. this isn't really a NEW-new project, but it don't matter, it's still the hottest shit to come from l.a. in a long, long time! kronic plague. i have been fortunate enough to be in the same camp as this brother and have been pushed lyrically to keep up with him. he's a beast. "legal dope" is a project that has been complete for a few years now, but logistically never really got going. but, from my understanding, it's ready to be thrown under the spotlight for hip hop fans to get a taste! kronic has been featured on the native guns' first album and my last album -- but they don't do him justice the way "legal dope" does! if you don't get this album -- i'll slap you
(click the picture below)
.
6. finally, my homeboy and 1/3 of the cadillac rebellion team, do d.a.t is dropping his mini-album, "the skinny." i am one of the lucky ones who managed to grab an advanced copy of it -- vicious. d.a.t is a walking instrument. his rhyme schemes will be studied in the future and might cure cancer!
"...the band played oooooon..."
that's it for now -- ...exact change... september 11th, 2008!